Tag: id screening
by Captain G on Apr.07, 2009, under Business Travel, Travel Partners
Furthering my previous post highlighting issues with (Fly) Clear, below are two more missteps:
According (Fly) Clear, they would have Clear service at Los Angeles International Airport (LAX) by winter 2009. To me, winter 2009 has come and gone. December 21, 2009 is not winter 2009, it is actually winter 2010 (just look at all the winter Olympics schedules if you do not agree). Here we are, spring 2009 and I do not see any signs of (Fly) Clear at LAX. I visited the Clear website today and noticed LAX is now off the map (not even a "coming soon" city). How can (Fly) Clear stay in business when they cannot service the second most populated city in the US.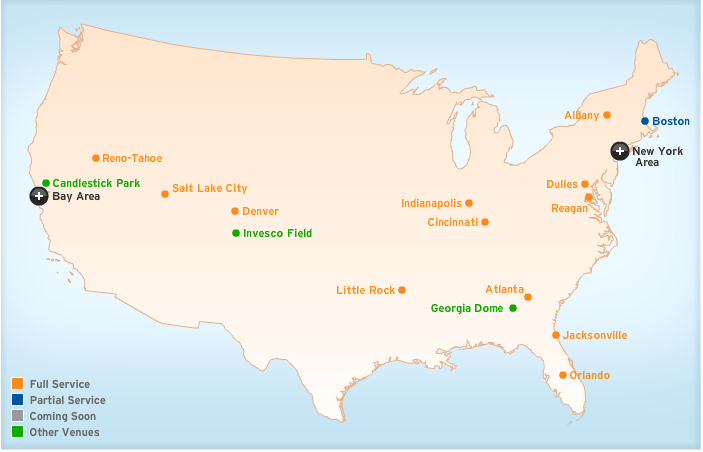 (Fly) Clear also announced that they have launched Clear services at JFK's terminal 4. I am a frequent flier out of JFK's terminal 4 and only realized last week that I could use the Clear service. I have been standing on the regular line all this time because I don't see any Clear signage. How I found out that Clear actually launched in terminal 4 was when someone cut my line last week. There is a Clear station after you pass the initial ID screening. I thought Clear was supposed to help you bypass the ID screening process as most airports have a Clear agent standing right next to the ID screening TSA agent.
If Clear executives read all my post regarding (Fly) Clear to date, their service would grow in leaps and bounces. I should send them an invoice for my consulting services.
4 Comments
:airport review, airport terminal review, clear, clear not in lax, fly clear, flyclear lax, flyclear not in lax, id screening, jfk, jfk terminal 4, LAX, lax no clear, terminal 4, tsa
more...